This item has been sold already...
Unique Kitchen sideboard and breakfast bar unit
Antique solid wood furniture piece restored and updated with a modern Granite top and breakfast bar attachment.
Clearance Price Now: £2100 + VAT
Download brochure (300 KB)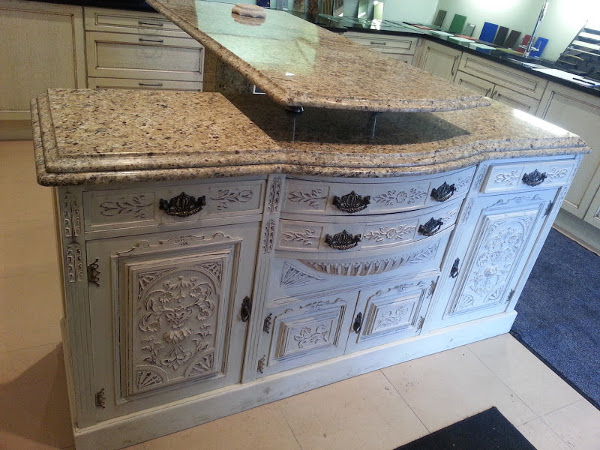 The Granite is all "New Giallo Veneziano". The sideboard was solid dark hardwood (most likely Ash Wood) that has been professionally restored by local restoration specialist Mr Johny (Burgfield Common /from St. Abbots village) and has been given a distressed white paint finish.
This is a very stylish piece of furniture that would be a talking point in any home or in a commercial office setting.
There is room for 5 people to sit at the bar unit.
The sideboard has 4 drawers along top and cupboards with shelves inside.
This unit comes apart into 4 pieces:
Sideboard (hardwood)
Sideboard granite top (30mm granite)
Breakfast bar top (30mm granite)
Breakfast bar leg (granite).
Measurements:
Sideboard Unit is 1800mm (Length) x 510mm (Width) x 870mm (High).
Worktop for Sideboard Unit 1820mm long x 585mm (Width (inc brake front)) x 50mm (Thickness, with edge extension Ogee+ Half rounded Edge profile.
Breakfast Bar is 1600mm (Length) x 750mm (Width) x 30mm (Thickness, with Ogee Edge profile).
Breakfast bar leg (granite) is 205mm (Length) x 205mm (Width) x 1090mm (High) Including Base and additional support on top pieces (all in one).
Price was: £3200
Clearance Price Now: £2100
Delivery:
We can do FREE delivery in 20 mile radius of Reading and do Free assembly. We can quote for further distances or international – please ask.
PLEASE NOTE:
If you have a piece of old furniture you would like brought up to date in a similar fashion we can help with new stone tops (Granite, Marble or Glass) etc. Often this can be done cheaper than you would think using offcuts – we always have a large stock left from our kitchen projects.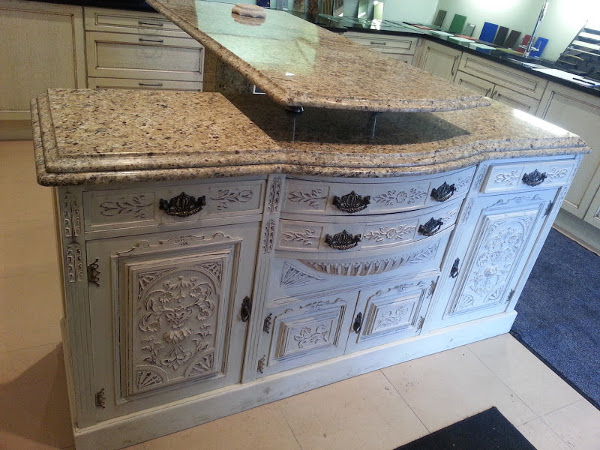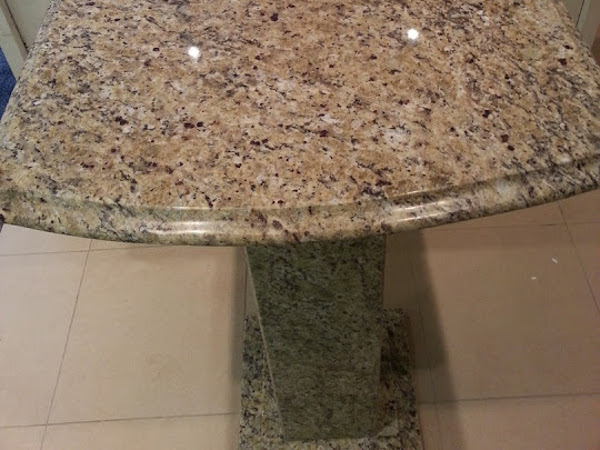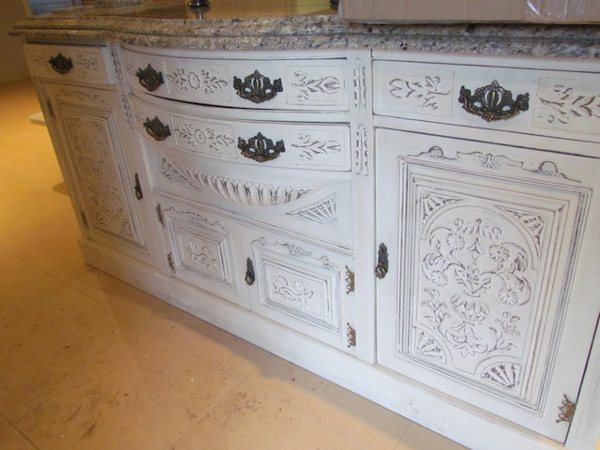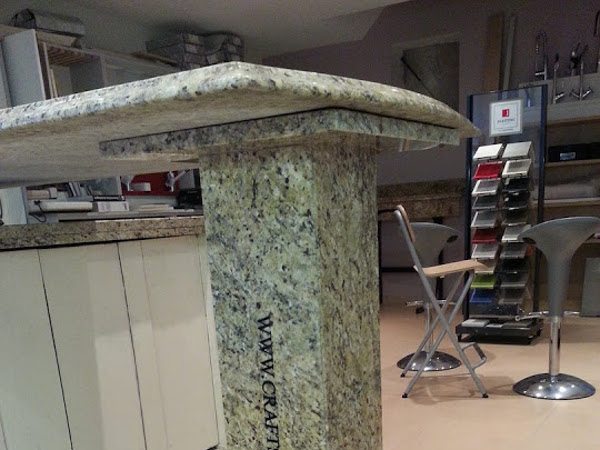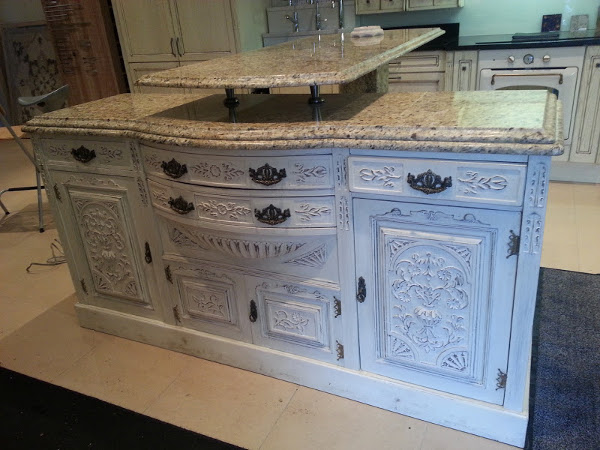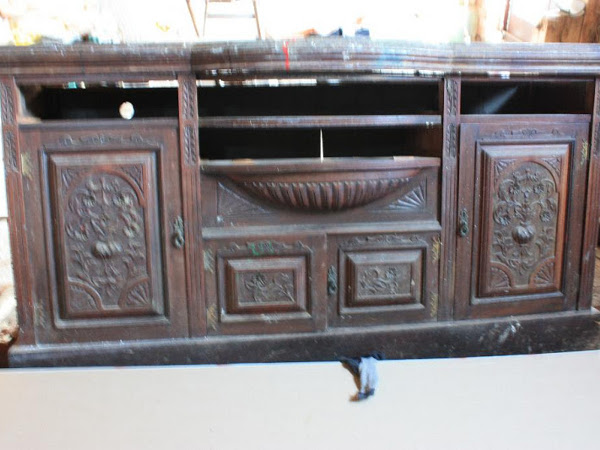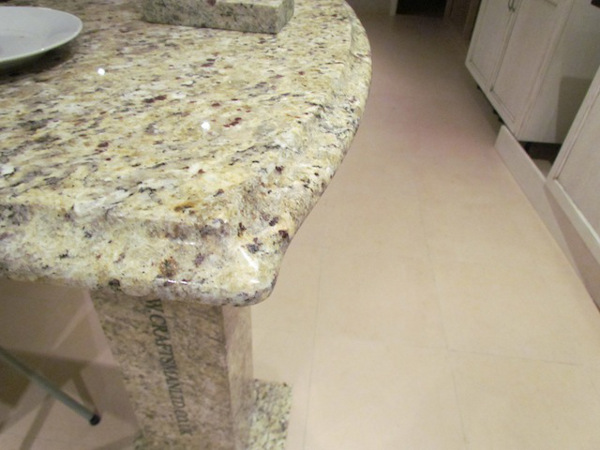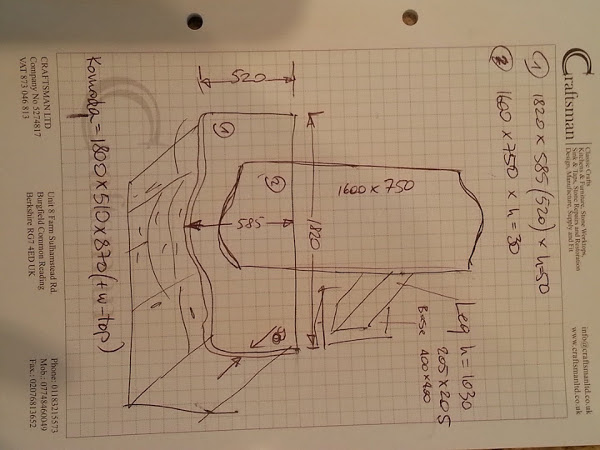 Please come down to our showroom for a chat about your requirements – we are a small family business who care about customer service and quality products.