Choosing a Granite Worktop
How to choose the most suitable granite worktop for your kitchen or bathroom
Considerations:
Detail and Design Features:
Choosing a stone worktop for your kitchen or bathroom
Granite is the ultimate in style and function. Granite is very durable and is resistant to all kinds of damage. The luxurious looking granite worktops will delight you and impress your guests for years to come.
To help you choose best stone material for your project you should take into consideration the following tips:
Worktop Colour: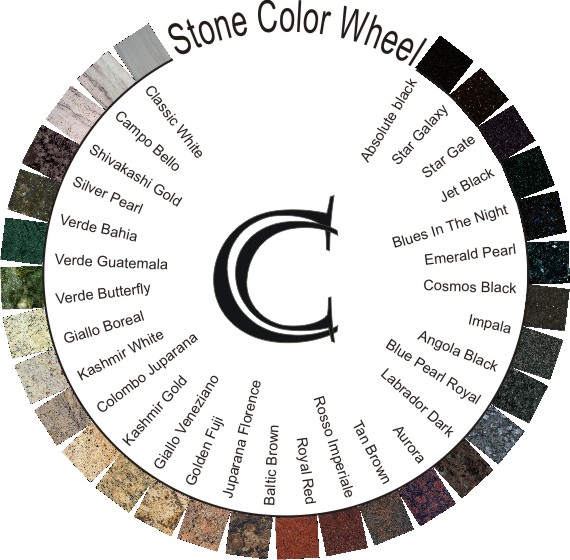 Probably the most important question is what colour granite worktops to choose?
Classic kitchen worktop colours are either black or light.
For modern kitchens quartz worktops are a good choice.
For bathrooms consider marble with the highly visible natural veins.
Generally kitchens have a limited colour pallet – maximum of 4 or 5 colours (flooring, kitchen units, worktops, walls) - for the best effect. Select from this pallet, perhaps slightly darker or lighter than the main color.
Worktop Material:
Marble is not a very suitable material for kitchen worktops but granite and quartz are very good choices, marble is not as durable and resistant so is more suitable for bathrooms.
If you would like to receive an actual sample, it's free of charge, but we will ask you to pay for postage.
A good supplier or manufacturer of granite worktops will be able to provide you with a great variety of colours to choose from.
Top tips:
The great majority of customers choose black or dark-coloured worktops for their kitchen however light-coloured worktops can be easier to live with because dust and stains (water, tea, coffee marks etc) are far more visible on dark and black than on the light stone surfaces.
In order to get the best visual result in your kitchen, many designers recommend having the colour of units darker than the colour of your floor.
Detail and Design Features:
Upstands and splashbacks and window sills
To give your kitchen or bathroom a more integrated look, matching stone upstands and splashbacks can be used. They also help hide wall defects. (Upstands and splashbacks are made from 20 mm to 30 mm thick stone slabs).
Stone Upstands
Upstands are installed on the walls along with granite worktops. They are usually 100 mm high, if you need it to be a different size, ask us for availability.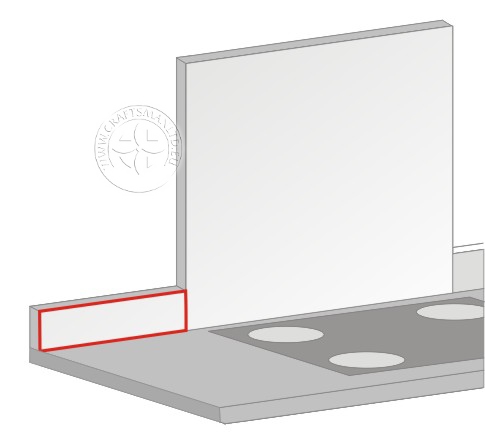 Usually upstands are supplied in 1 to 2.6 metres length. If you need to have a longer piece, shorter pieces need to be glued with a mitred joint.
All upstand edges, which are visible, must be polished.
Stone Splashbacks
Splashbacks are installed behind a cooker or hob up to the bottom of a wall unit or a cooker hood extractor. Splashbacks are normally 600 – 700 mm wide. If you need it to be a different size, ask us for availability.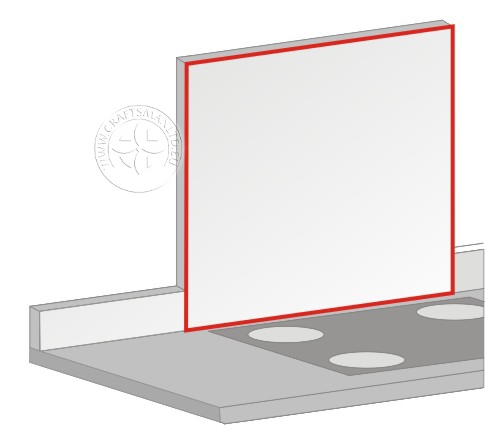 Normally splashback is wider than the Cooker or Hob to prevent splashes spreading on the adjacent wall.
A big splashback is a dominant feature and makes the stone colour a more dominant part of your overall colour scheme.
The great majority of clients choose the same colour for upstands and worktops. However you can get different effects by choosing slightly different colours – for example: if you choose a slightly brighter colour for the upstand this will make the room look bigger and brighter, which will help if the room lacks natural light.
Window sills
Matching window sills are also possible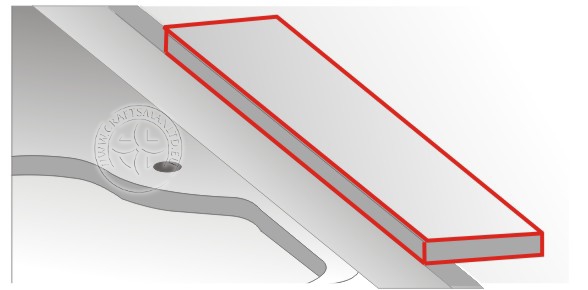 Cut-outs
Typical cut-outs include hobs, sinks, hole for taps plus recesses and grooves to create an integrated draining board.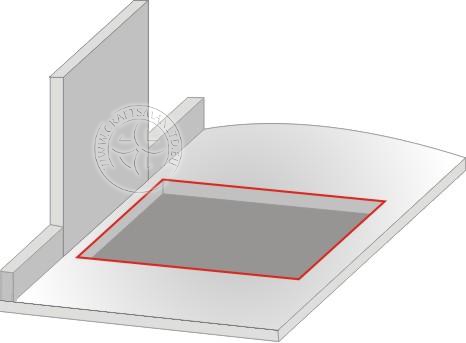 Sinks can be over-mounted or under-mounted. If you choose an under-mounted sink, you will also need to have tap hole(s) and the cut-out for the sink will need polished edges so the cost will be a little higher.
Undermounted sink cut out with polished edges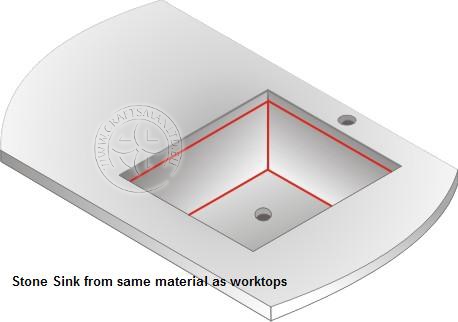 Cut out for over mounted sink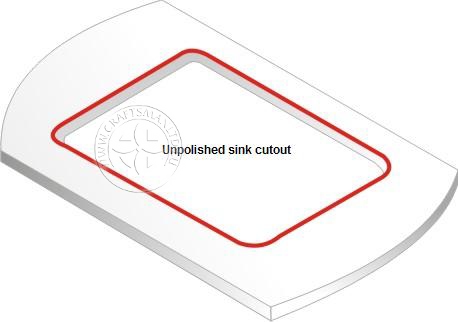 Polished cut out for undermounted sink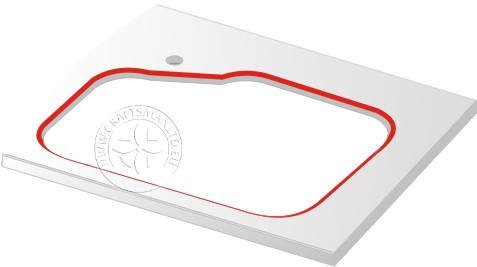 Cut out for electric socket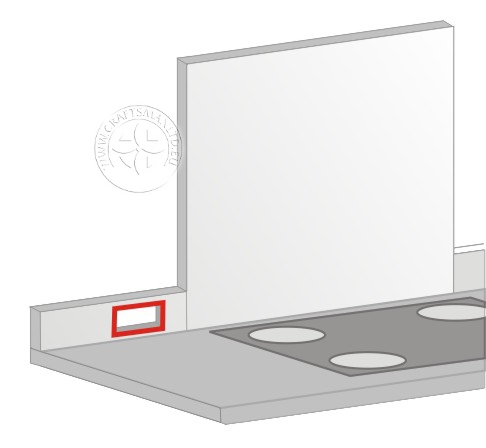 Pipe cut out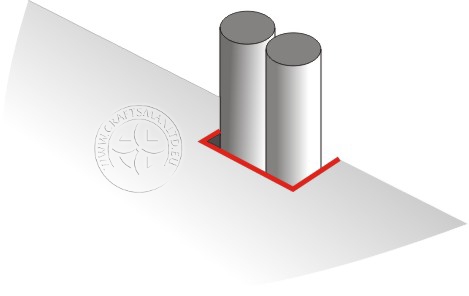 Drainer grooves and recess
Drainer grooves are a beautiful detail. A set of drainer grooves usually consists of five lines, each 400mm long and 1-3 mm deep but they can be any size to suit your needs.
Recessed area around sink: a practical detail that helps keep water splashes and spills contained around the sink.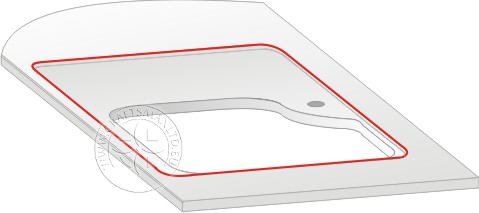 Edge profiles:
A variety of edge profiles are available. The most popular and the least expensive option is T profile (this profile is also known as "No 4" or "square with chamfer on the top and bottom"). The more complex the edge profile is – the more expensive it is likely to be.
T No 4 Profile


V Profile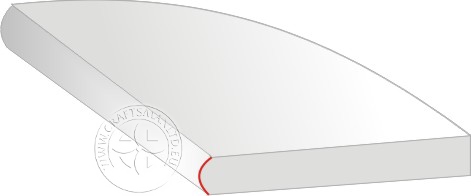 A Profile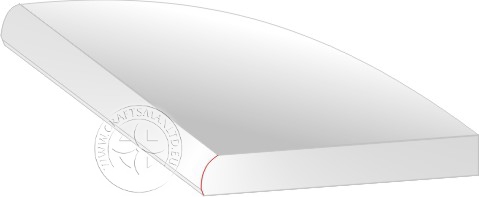 F Profile


Edge extension (to thicken worktop):
Some customers are interested in worktops that appear to be much thicker than normal. This is achieved with edge extensions disguised with a profile detail or by a mitre joint.
45 degree edge extension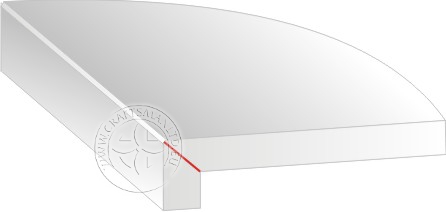 90 degree edge extension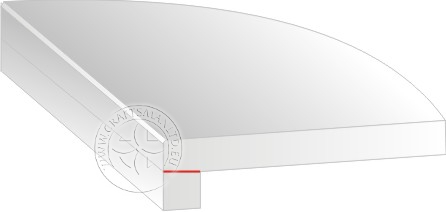 Edge extension with profile detail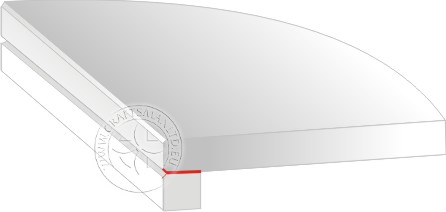 Curves and Angles:
45 Degree Angle Cut


Curved End Radius - 1600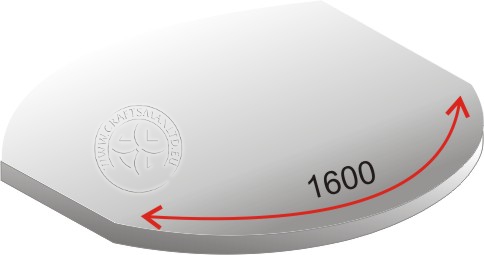 Curved End Radius - 1000

Curved Corners - 300 Radius and 100 Radius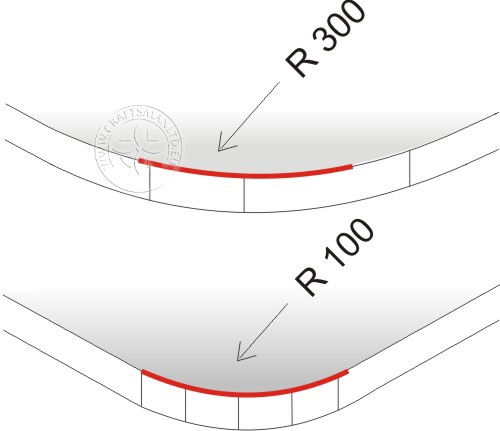 Stone Sinks:
We have a range of our own beautiful (and economical) stone sinks available or we can supply sinks from other manfacturers (such as Franke, Blanco, Smeg, Astracast, Belfast) at a discount. You can see a selection of our stone sinks in our photo gallery.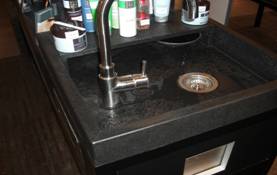 Price
---
Other related pages: